Soccer
A shattering information falls on the sale of the club !
Determined to pass the hand, Roland Romeyer and Bernard Caiazzo have been looking for a buyer for the ASSE for several months. And at the latest, things could settle quickly in the coming days or weeks.
Cambodia's Crown Prince dreams of redeeming ASSE
According to the latest daily news The Parisian, the AS Saint-Étienne could soon pass under the Cambodian flag. The regional newspaper explains in particular that the crown Prince of Cambodia, Norodom Ravichak, grandson of King Sihanouk, is currently in pole position to become the new owner of the St Etienne stable. Not wishing to waste time in this matter, the Asian prince forwarded an offer of 100 million euros to the KPMG firm that deals with this operation.
Passionate about football, Norodom Ravichak would be determined to restore its letters of nobility to a monument of French football that is AS Saint-Étienne. RMC confirms the information and assures that the cabinet KMPG is currently studying the proposal of the Cambodian prince, waiting in particular for certainties on the financial capacity of this buyer before giving its green light. So as recently wished Romeyer, the sales process of theAS Saint-Étienne could settle fairly quickly.
Romeyer wants to sell " before the end of this first part of the season "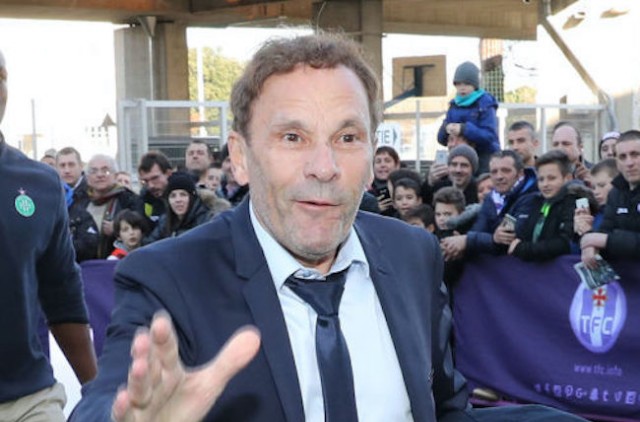 At the inauguration of the Robert-Herbin Sports Center last Monday, the president of the executive board of the ASSE publicly announced that he would like to close the sale of the club before the end of this first part of the season.
« The problem with the sale of the club is that it is not a grocery store… We announced in April, the two shareholders, that we were selling the club for a problem of succession and to allow the club to maybe one day compete with those who are very rich. We have entrusted and signed a mandate with KPMG who is a sales specialist and who examines applications, financially controls them, sees the sports project they present.
But it is not done like that. I hope that we can get there quickly enough, that we will find the appropriate successors, for the values, for the staff that is in place and that is of quality (…) We will get there, I would like it to be done before the end of this first part of the season ", confided Roland Romeyer in the columns of the newspaper Le Progrès. While the OM is announced to be taken over by a Saudi prince, the AS Saint-Étienne could pass under the Cambodian flag.