After one of the hottest summer and the arrival of world football cadors, PSG continues its hunt for big stars. At the latest news, the Qatari owners have struck a very big blow in this direction.
James Rodriguez to Al-Rayyan SC before PSG ?
After getting their hands on Achraf Hakimi, Gianluigi Donnarumma, Nuno Mendes, Lionel Messi and Sergio Ramos, Paris Saint-Germain do not intend to stop there. In Doha, the Qatari owners of the club in the French capital have just completed a sensational new operation for the Red and Blue. Undesirable to Everton since the arrival of Rafael Benítez on the bench on June 30, James Rodriguez will continue his career in the Qatari championship.
The attacking midfielder committed on Wednesday for three years in favor of Al-Rayyan SC, club coached by Laurent Blanc and owned by Ali bin Saud Al Thani, brother of the Emir of Qatar Sheikh Tamim Bin Hamad Al-Thani, owner of Paris Saint-Germain. And precisely, the Spanish press reveals that the contract of the Colombian star has a special clause in connection with PSG.
James Rodriguez's particular contract clause revealed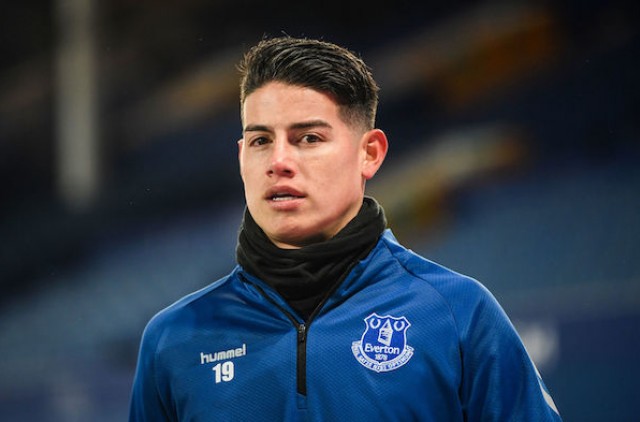 In a video published on social networks a few hours after the arrival of the former Real Madrid winger, the Madrid newspaper AS reveals that the leaders of Al-Rayyan SC have inserted a clause in the contract of James Rodriguez. Indeed, the Spanish media explains that the former striker of AS Monaco has signed a three-year contract with the Qatari club with a clause that would allow him to join the Paris Saint-Germain in case of offer from Nasser Al-Khelaifi.
The top scorer of the 2014 World Cup will quickly find his sensations and his rhythm under the orders of former Parisian coach Laurent Blanc before landing in the French capital. In case of injury in midfield or attack, PSG could therefore count on a prestigious reinforcement and without the slightest transfer fee.