News
A new tongue of land of 338 hectares, the silhouette of La Palma is transformed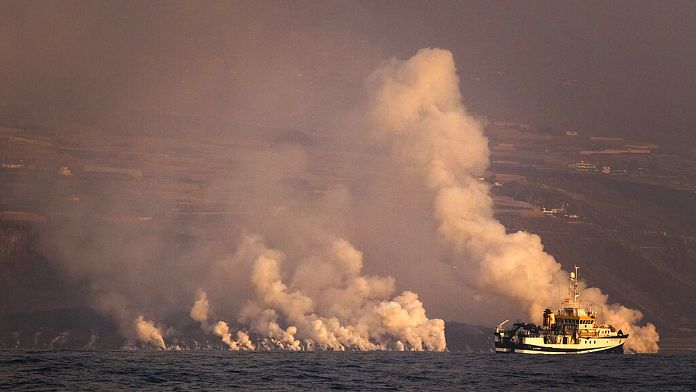 The lava spewed by the Cumbre Vieja volcano in the Canary Islands" archipelago, continues to sink into the sea on the west coast of the island La Palma already forming an advance of several tens of hectares.
Satellite images from Copernicus, the European Union's Earth observation program, show a D-shaped molten rock tongue, which already measures almost 338 hectares.
According to Fernando Tuya, biodiversity and conservation researcher at the University of Las Palmas in Gran Canaria, the first effects of lava entering the sea are "devastating" with "the direct death of organisms that are going to be buried" under the casting.
But in the longer term, it could be a "good news"for marine life that could be "enriched" by it.
"The lava will form a rock platform that will be a substrate for many marine species that will be able to colonize it in the future, that is to say in three to five years", continues this scientist, according to which phytoplankton could also be enriched by the iron contained in magma.
Almost two thousand hectares of land are also already covered with ash on the island. And 17,000 tons of sulfur dioxide are released from the volcano every day.
However, the authorities want to reassure at this stage about air quality.
Yesterday, farmers on the island were allowed to reach farms outside the security perimeter to collect bananas, one of La Palma's main resources, or irrigate crops.
Air connections to the island of La Palma have also returned to normal.
But authorities are on alert because the wind direction could change in the coming hours, bringing the toxic plumes toward the shore and further inland.
Source link