Soccer
A major start already scheduled at Paris SG ?
With the recruitment of Gianluigi Donnarumma this summer, Keylor Navas seems already invited to go elsewhere since his future at PSG now seems blurred by the former AC Milan goalkeeper.
Gianluca Pagliuca : "Navas can only lace up Gigio's shoes "
End of contract on June 30th, Gianluigi Donnarumma preferred to leave AC Milan to commit to Paris Saint-Germain. Arrived this summer, the best player of Euro 2020, has so far played only one match in the red and blue jersey. Mauricio Pochettino continues to place his trust in Keylor Navas which has always been unapologetic since its signing in September 2019. But according to the former goalkeeper of the Squadra Azzurra Gianluca Pagliuca, this situation will not last indefinitely since Navas will soon disappear in favor of Donnarumma.
"Gianluigi Donnarumma as understudy of Keylor Navas at PSG ? I don't understand. You have the best goalkeeper in the world and you use another one ? Navas is good, but, with all due respect, he can only lace Gigio's shoes. I think he (Gianluigi Donnarumma) will play every game next season ", said Gianluca Pagliuca in an interview with Il Giornale.
The alternation established by the PSG coach between the two goalkeepers should therefore not last for a long time, thus forcing one of the two goalkeepers to claim a good exit in the coming months. And the one who will have to sacrifice himself could be the 34-year-old Costa Rican international.
Keylor Navas forced to leave PSG ?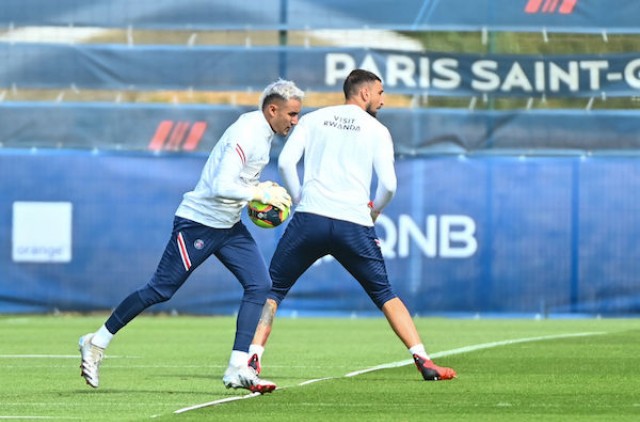 Competed with Gianluigi Donnarumma, Keylor Navas would have already decided to leave the Paris Saint-Germain, according to some concordant sources. Aware that the arrival of the young 22-year-old Italian international is part of PSG's future plans, the 24-year-old veteran would have desires elsewhere according to the Spanish newspaper Marca. If PSG did not want to let him leave this summer, the former Real Madrid goalkeeper could again apply for a new exit voucher at the end of the season. Several Italian, Spanish and English clubs have already expressed their wish to recover him in case of departure. In the meantime, he wants to concentrate and continue to be decisive when Pochettino calls on him.
This folder should make the news mercato football at Paris SG in the coming weeks, especially as the winter transfer market approaches.