For several months, Roland Romeyer and Bernard Caiazzo have formalized their desire to sell the ASSE. If recently the Cambodian prince Norodom Ravichak confirmed his interest and unveiled great ambitions for the Saint-Etienne club, for now, the file has not advanced at all. The reason is now known.
Norodom Ravichak dream great for the ASSE
Announced as the big favorite for the takeover of AS Saint-Étienne, Norodom Ravichak did not deny the information. Quite the contrary. Taking advantage of an interview granted to the international radio RFI, the Cambodian prince confirmed that he was indeed interested in a takeover of the ASSE to return the club to its former lustre.
"It is correct that I was officially a candidate for the takeover of AS Saint-Étienne. I am passionate about football and I grew up enthusing about the French championship and of course the French team. This is how I have always had a special affection for the ASSE which occupies a special place among the very great clubs of the hexagon ", said Norodom Ravichak before adding : "if we agree, I will provide sufficient means to realize these ambitions and allow Saint-Étienne to regain its splendor. Beyond that, I also want to promote French football and Ligue 1 in Asia by putting the ASSE forward. »
But since this release that ignited the canvas and put balm in the heart of the fans of Saint-Etienne, who no longer want the couple Romeyer-Caiazzo, nothing.
ASSE sale: the prince of Cambodia plays the watch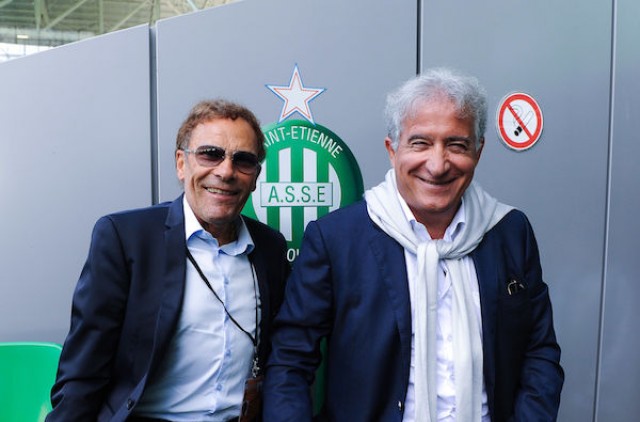 Although he confirmed his interest in buying theAS Saint-Étienne, Norodom Ravichak has not seen a significant progress in its negotiations with Bernard Caiazzo and Roland Romeyer, the current owners of the ASSE. Newspaper progress explains in particular that "Norodom Ravichak's case is not as advanced as it is claimed. » Despite its release on RFI, the Asian prince "has not yet provided the famous 'entry ticket' to 100 million euros. Access to the 'Data Room' does not yet seem relevant. »
According to the regional daily, "the sporting situation of the club is also a stumbling block. "Clearly, Norodom Ravichak would not rule out waiting for the Ligier club to go down to Ligue 2 to return to the charge with a much smaller offer than the 100 million euros currently mentioned. Especially since after eight days of the championship, Claude Puel's Greens occupy the last place in the standings with only three small points.
The legendary clashes of French football