Soccer
A legend of the club incenses Marseille and Sampaoli!
Author of a promising start to the season, theOlympique de Marseille is one of the satisfactions of this start of the season in Ligue 1. Osmosis found with its supporters, OM has also conquered one of its most emblematic players, Didier Drogba. The Ivorian legend gave his point of view on the start of the season of the Olympians, with a touch of nostalgia.
OM : Drogba "It's the best club in France"
The former Olympique de Marseille striker will make his return to the Velodrome next Wednesday, as part of a charity match with UNICEF. A first for many years for the legend of Elephants, who sees this meeting as symbolic for him " It is my heart club, it is the Orange Velodrome, my sponsor (Orange), it is a great cause, so there was no better than Marseille to organize this match ".
Passed by OM during the 2003-2004 season, Didier Drogba seems to retain very good memories of his short passage in the Phocaean city" These are unforgettable memories. It is the best club in France, one of the best in Europe, it is a mythical stadium, it is my first matches in the Champions League, it is my hat-trick against Partizan Belgrade ".
Author of 32 goals with the Blues and Whites before writing his legend at Chelsea, the now a consultant at Channel + delivered his impressions on the beginning of the Marseille season. The native of Abidjan showed himself excited by the squad of OM, highlighting the team cohesion found, and the very good form of its captain Dimitri Payet " This is a team that has a lot of energy, a lot of enthusiasm. And, then, there's quality too… there is the rebirth between quotes of Dimitri Payet who finds legs and who takes a lot of pleasure, it shows. Underlines Drogba adding "they are beautiful to see player".
Drogba supports Sampaoli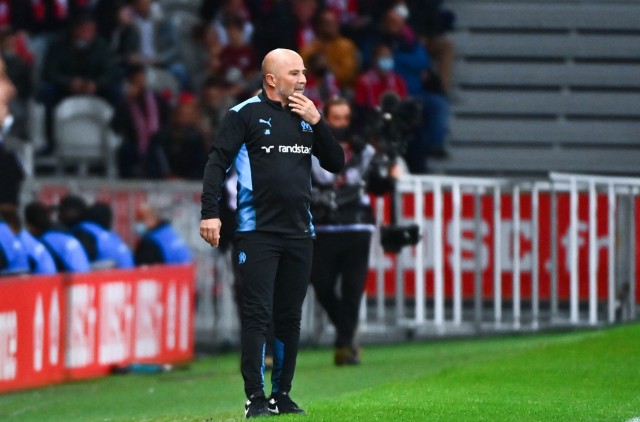 Criticized in recent weeks for his controversial choices, Jorge Sampaoli nevertheless keeps the rating in Marseille, and the support of his players. Big club obliges, Olympique de Marseille, like PSG or Lyon, is put constantly under pressure, and is in the perpetual obligation of results. A situation that Didier Drogba wanted to recall in Téléfoot "As it is a big club, he lives only for the result. And he (Sampaoli) knows it. I think he'll do his best… It's true that this is a first season for the coach. So of course, it's impossible not to put pressure. Marseille = pressure = result. ".
This Wednesday, velodrome will receive legends of OM, such as Jean-Pierre Papin, Djibril Cissé and Eric Di Meco (among others), against the Unicef team composed of personalities of the round ball but not that, such as Teddy Riner, Robert Pirès, Kev Adams, Matt Pokora, Eric Abidal or Esteban Cambiasso.