After a summer transfer window full of promise, the Stade Rennais makes a sawtooth start to the season. If the first games were promising, especially after the qualification in the Europa League Conference, Bruno Genesio's men have been chaining the counter performances for several weeks, enough to worry the Red and Black fans. Despite these negative trends, the CFRS is now preparing to close an important file, despite the end of the transfer market.
Stade Rennais: M'Baye Niang in Bordeaux, close outcome
Placed in the list of unwanted by Bruno Genesio for several months, the Senegalese striker M'Baye Niang is closer than ever to a start. Announced on the Gironde side, the former Milanese had recently seen the operation suspended, for lack of financial agreement found. However, as the daily argues The Teamnegotiations have reportedly resumed in recent hours, and both sides are optimistic.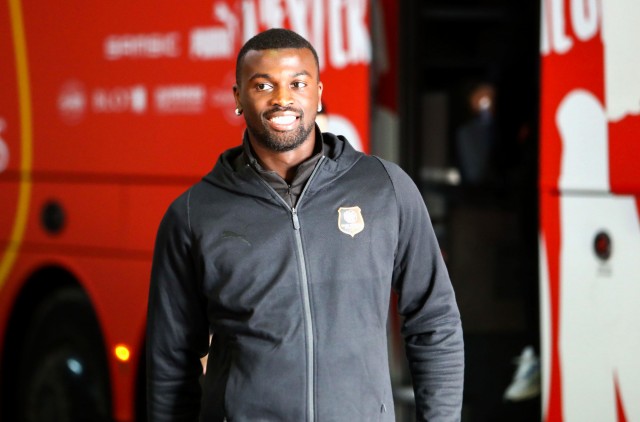 They Bordeaux Girondins, currently lanterne rouge of Ligue 1, had not been able to recruit a striker this summer, among other things because of serious financial problems. Arrived this summer at the head of FCGB, Gérard Lopez has been forcing for a few days to enlist M'Baye Niang, under contract until June 2023 at the Stade Rennais. Bordeaux would use an LFP clause, allowing Ligue 1 clubs to make an additional signing after the deadline, as long as the player is in France.
The Girondins hope to see land the player of 26 years in the next 24 hours. Niang spoke with the leaders of the club Marine and Blanc and in particular the manager Vladimir Petković. According to the sports daily, the latter have reached an agreement in principle, according to which the striker will reduce his salary by more than 60 %. For its part, Rennes would take advantage of this departure, to strengthen further in central hinge, a sector very diminished this season despite the signing of Loïc Badé.