News
A historic Rotterdam bridge dismantled to make way for Jeff Bezos' mega yacht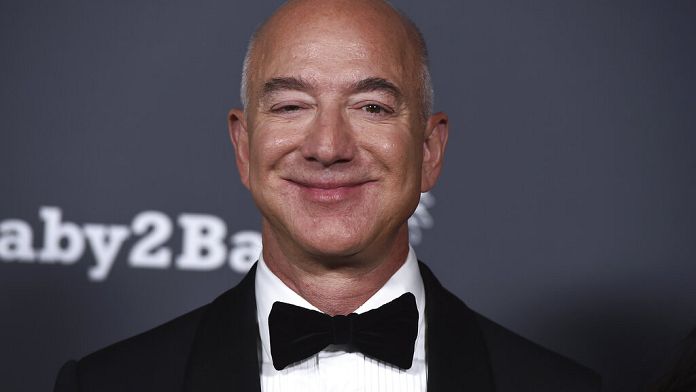 It's a case that, like the yacht, is struggling to pass. A historic Rotterdam bridge, the Koningshavenbrug, is set to be dismantled to allow Amazon founder Jeff Bezos' new yacht to pass.
Already gone into space during the summer of 2021, "the richest man in the world" offered himself a yacht at 430 million euros according to local media. Built in Alblasserdam, the pleasure boat must sail through Rotterdam to reach the sea.
But in its path stands the Koningshavenbrug. The bridge, built in 1878 and damaged by bombing during the Second World War, is a protected monument of the city of Rotterdam. Known by the locals as "De Hef" (the lift in Dutch), it has been equipped since 1927 with a moving part, which rises up to 45 meters high. A height largely sufficient to let most luxury yachts pass… Except that of Jeff Bezos.
The yacht builder should, temporarily and at his own expense, dismantle the central part of the deck to allow the vessel's mast to pass through. This is not the first time that the bridge has been amputated. The municipality had it dismantled between 2014 and 2017 for a major renovation. She then promised never to take it apart again.
The case is causing a lot of ink to flow on social networks. Another sign, for some, of the excess of the billionaire, whose fortune amounts to more than 160 billion dollars. Same story in Rotterdam: " It makes no sense !, protests a resident, they would never do such a thing for normal people like us ".
For Tom Wesselink, a member of the Rotterdam Historical Society, it was a real shock. " It is inconceivable. [le pont] is an old lady, she will soon be a hundred years old. […] It is beneficial for the city and for the marine industry to build such a yacht here. But I'm afraid it will set a precedent. »
The town hall of Rotterdam indicated on Wednesday February 3 that it would respond favorably to the request of the shipbuilder in charge of the mega yacht. " It's the only passage to the sea. a spokeswoman told AFP. The costs of the operation must be reimbursed by the naval company. She also indicated that for the moment, no request for a permit has been filed.