On August 14, for the reception of RC Strasbourg (4-2), it was a title of DJ Snake who welcomed the PSG players when they entered the lawn. A historical change that does not happen in everyone.
PSG will change Phil Collins at the entrance of the players !
Based on information collected by the daily Le Parisien, the change of "Who Said I Would", the song of Phil Collins played in Porte d'Auteuil since 1992, to the soundtrack of the players ' entry against Racing Club de Strasbourg on the second day of Ligue 2 was not at all a technical error. The club de la capitale wants to change its image with the use of new music, such as that of DJ Snake, used during the meeting against Strasbourg. A decision of the club confirmed by Fabien Allègre, director of the diversification of the Paris Saint-Germain.
"It was not a mistake. That we are very attached to this sound, I hear it, and our will is not to eliminate it from all our matches. But why can't we have the Go West or the Phil Collins when the players arrive for the warm-up ? I got a lot of positive feedback from people who enjoyed the track. We may disagree,but we exchange. And we'll make adjustments. But let's not prevent the club from continuing its course, without denying its past. If we had had this same reasoning for everything we have done for ten years, starting with one of the most important signs which is the jersey, we would not be where we are today ", to the Parisian leader. Immediately announced, this decision is already fought.
Qatar defies the Ultras, Riolo stings an anger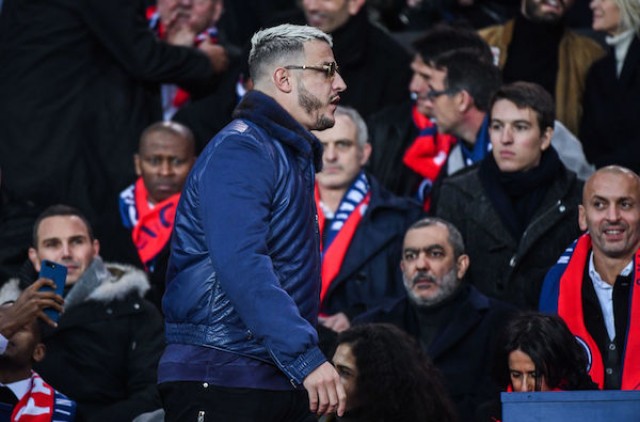 Paris Saint-Germain seems to have decided to make a huge upset by changing the entrance music of the players from the historic "Who Said I Would" by Phil Collins to "Intro" by DJ Snake, played at the beginning of his concerts during his tour accompanying his record "Carte Blanche" released in 2019. Daniel Riolo, who is very attached to the history of the Red and Blue, takes offense at such an idea.
"It was not a mistake … a lie yes. Fabien Allègre marketing PSG assumes insulting a piece of history of the club. We're clearing Phil Collins. PSG fans and not that the Ultras will accept this ? And DJ Snake who says he is a supporter of the club should refuse such a shame ! This kind of marketing delusions have been tried in quite a few clubs. OM, Bordeaux for example. The supporters did not agree. Curious to see what will do those of PSG", launches the journalist of RMC Sport on his Twitter account. The reception of Clermont this afternoon will therefore give an idea of the reaction of the Ultras to this change of the club.