Soccer
A frustrated Puel takes stock of his situation
Under contract to the ASSE until June 30th, Stefan Bajic confided at length to Goal France. The goalkeeper of AS Saint-Étienne spoke in particular about the competition with Etienne Green, but also about his personal situation.
Stefan Bajic: "My ego took a hit"
Tipped as the natural successor of Stéphane Ruffier, Stefan Bajic saw Etienne Green past him in the hierarchy goalkeepers established by Claude Puel at AS Saint-Étienne. And necessarily, the native of Saint-Étienne did not live well this decision of the coach at the start.
"It was not an obvious moment. It was the first blow I experienced in my young career. I have always passed the other guards and this is the first time I have been passed. It was my ego that took a hit. I'm a competitor and losing my place, I saw it as a failure. But I got up, I took a step back. We have a very good relationship with Étienne. There is healthy competition between us", explained the 19-year-old doorman. Free at the end of the season, Stefan Bajic also spoke about his personal situation.
Transfer Window ASSE: What future for Stefan Bajic?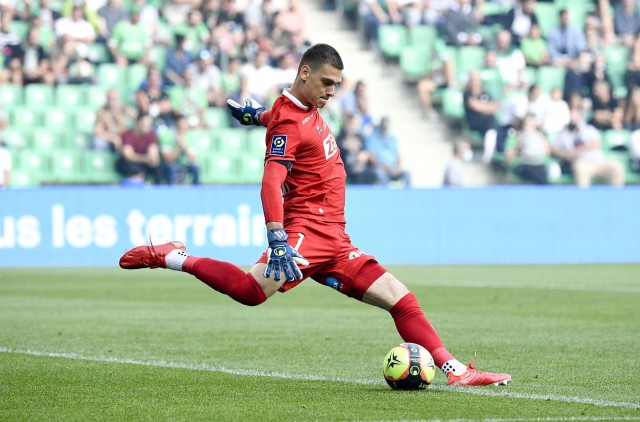 Pure product training centerAS Saint-Étienne, Stefan Bajic does not know what will pass next summer. Very attached to the Greens, the international French hope abandons his future in the hands of his management since he does not think of another club than ASSE.
"This club means a lot to me. All the coaches, goalkeeping coaches or educators gave me the ingredients to become a goalkeeper, but they also taught me the values of this city, respect, work, humility. And for that, I am grateful to them," he said before appealing to his leaders about his future.
"Afterwards, I did not ask myself the question of going elsewhere. Today I am at AS Saint-Étienne. I have my personal goals, but there is the club's goal too, which is to maintain itself. I'm really focused on that. We'll see at the end of the season how it goes," says Bajic. The ball is therefore in the court of Claude Puel and decision-makers from Saint-Etienne.
TOP 5 legendary exploits of the French Team