Soccer
A fantastic new signing thanks to Neymar?
Despite a difficult start to the season, Neymar still attracts lust and not only with clubs. The PSG striker received a real call of the foot from another star of the round ball.
João Félix wants to play with Neymar
At the heart of the critics since the beginning of the season, Neymar is perhaps far from his best level, but still continues to make dream some footballers a little younger than him. Extended last May by the Paris Saint-Germain until June 2025, Neymar has therefore fixed his future with the capital club, and this may be until the end of his career at the highest level in Europe. Despite the attempts of FC Barcelona in recent years to repatriate him, the number 10 of PSG is not expected to move from the Parc des Princes, and this could give desires to an attacking star of Atlético de Madrid.
Indeed, in an interview with TNT Sports, the Portuguese international João Félix openly declared his flame to the 29-year-old Brazilian. Linked to the Colchoneros until June 2026, the 21-year-old attacking midfielder said he would like to play in the same team of the former FC Barcelona winger. "If I would like to play with Neymar? Yes, without a doubt. I think we'd make a good duet. Of course, after, on the field, things may not go well. You never know, but I think we would be a good team.", said João Félix. A potential reinforcement for Paris Saint-Germain?
A foot call to PSG?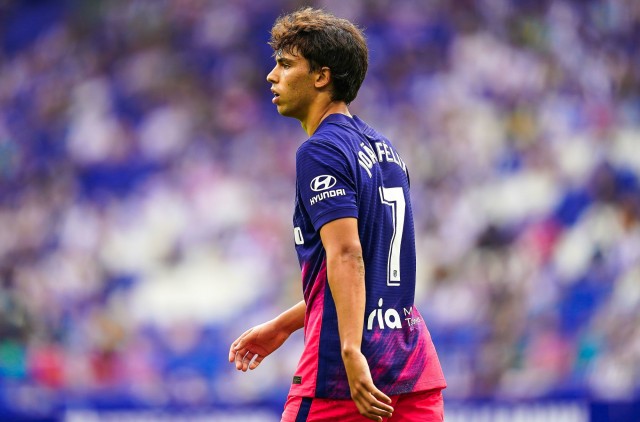 Arrived in July 2019 from Benfica Lisbon for a check of 127,2 million euros, João Félix would make a great recruit for Paris Saint-Germain in case of departure of Kylian Mbappé. Gondola head of the Atlético de Madrid project, the young compatriot of Cristiano Ronaldo is not, admittedly, for sale, but market opportunities can often create needs and both clubs might have to negotiate for the 2019 Golden Boy. But this possibility is still very far away at the moment.
Criticized by some fans and announced on the departure by some Spanish newspapers at the end of last season, the protégé of Diego Simeone has been very clear about his future : "I am still an Atlético de Madrid player, I have a contract and I am happy. »
TOP 5 mythical matches of the French Team