News
A drought-affected American lake reveals a barrel containing a skeleton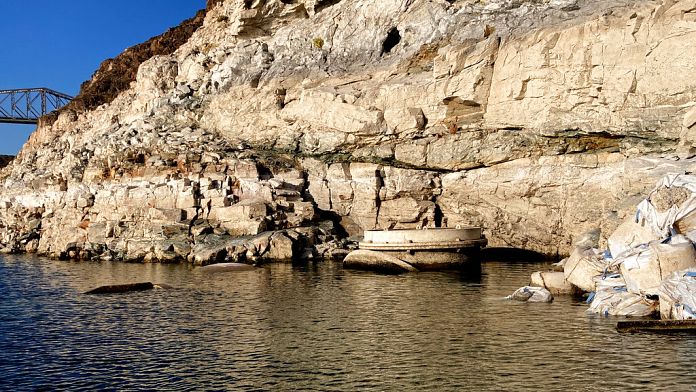 The skeleton was found in a metal drum on the dry shore of a man-made lake near Las Vegas.
The level of Lake Mead, the largest water reservoir in the United States, has dropped considerably due to chronic drought.
The body was found Sunday by boaters, in a rusty container trapped in the mud.
Based on the examination of the personal effects found in the cask with the body, the police concluded that the person was killed in the 1980s.
The victim has not yet been identified and the police have not revealed the cause of death or the nature of the objects.
Las Vegas PD Lt. Ray Spencer talks about a "very difficult case" to solve.
"I would say that there is a very good chance that we will discover new human remains as the water level drops," adds the policeman.
The western United States has been plagued for several years by a historic drought which threatens the water supply of a large part of the population and has caused the level of lakes and rivers to drop dramatically.
Fed by the Colorado River, Lake Mead, a gigantic reservoir attached to the Hoover Dam, has thus reached its lowest level since 1937.