Soccer
A competitor departs, Paris in pole for Haaland?
Priority of PSG in case of departure of Kylian Mbappé, Erling Haaland should leave the Borussia Dortmund next summer. And things are looking pretty good for Paris Saint-Germain in this file that makes Europe so shudder.
Haaland: Departure scheduled for summer 2022
Taking advantage of an interview with the Spanish newspaper AS, Karl-Heinz Rummenigge, the former chief executive of Bayern Munich, spoke about the future of the Norwegian phenomenon Erling Haaland, announced everywhere in Europe, notably at Paris Saint-Germain. For the former glory of German football, Borussia Dortmund will have a hard time retaining their 21-year-old goalscorer during the summer 2022 recruitment period.
"I know Aki (Hans-Joachim Watzke, Chief executive of BVB) and I know he is a man of his word. He said he wouldn't sell it and he did. But it will be very difficult to keep him in the Bundesliga beyond 2022, when, as I understand it, a buyout clause will come into force. He keeps scoring and the clubs are already lining up to convince him and his agent "Rummenigge said. Despite a current contract until June 2024, the Norwegian international indeed has a release clause for next summer set at 75 million euros, but which can reach the 100 million euros depending on certain performances of the player. Figures on which the Bavarian club should not align according to its former leader.
Bayern already offside for Haaland?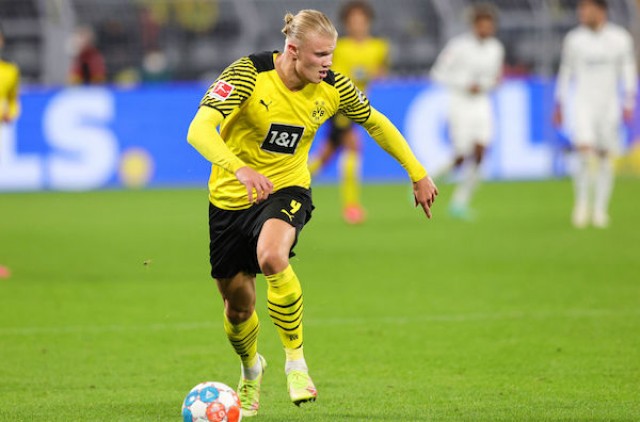 In recent hours, the portal 90min confirmed that the former RB Salzburg forward should indeed leave Borussia Dortmund at the end of the season. If some Spanish media announce that Haaland has already chosen the Real Madrid as the next club, the sports site denies and assures that the protégé of Marco Rose has not yet made a decision in this direction. With the season just starting, he wants to give himself some time to think before making a decision in agreement with his agent Mino Raiola. However, Bayern Munich will not be among his options since Karl-Heinz Rummenigge assures that the reigning German champion will not be able to align himself with the figures announced in this operation.
"We will experience a real auction in which, taking into account the fact that the amount of the transfer is already fixed in the contract, the one who will offer him the highest salary will take it. I don't think it's affordable for a Bundesliga club, not even for Bayern ", he explained. Kylian Mbappé, presented as Real Madrid's top priority for next summer, not wishing to play in the same team as the number 9 of the BVB, Paris Saint-Germain could find itself in excellent position in this file.