Soccer
A Bosz relative validates the recruitment of Boateng
Jérôme Boateng validated his 4th start with OL, Saturday, during the match against AS Monaco (2-0). Assistant coach of the Rhone club, Claudio Caçapa, appreciated the performance of the freely recruited central defender this summer.
OL: Jérôme Boateng solid against AS Monaco
Jérôme Boateng strengthened OL during the last summer transfer window. He signed in Lyon free of any commitment, precisely on September 1, 2021. He landed in Ligue 1 at the end of his contract at Bayern Munich and after 10 consecutive seasons in the Bundesliga under the colors of the Bavarian club. Thanks to his experience at the top level, the German international quickly established himself within the team of Peter Bosz. Better, he landed a starting spot alongside Jason Denayer or the young Sinaly Diomandé. In his 4th start, Saturday, he was solid in the axis of defense of theOlympique Lyonnais against AS Monaco. Note that the rookie of the Gones played the match of the 10th day of Ligue 1 in full, a first since his arrival at OL.
The German defender put Caçapa at his feet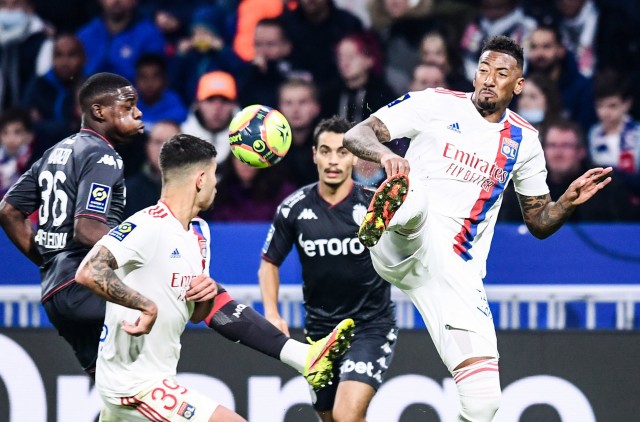 Jérôme Boateng managed to convince Claudio Caçapa on his technical and physical qualities, despite his advanced age (33 years). "For me, he's not quite at his best yet. This is the first match he finishes and the interesting thing is that he was not 'carbo' at the end, he still had it in his legs and in his head", did he enjoy in The Team. "By his name and by his attitudes, he already brings us a lot since his arrival, because he is exemplary, always the first arrived and the last left in training. And then he talks a lot with the other players on the field, he brings tranquility," stressed deputy of Peter Bosz. Jérôme Boateng recorded 6 games for OL, 5 in the league and one in the Europa League.