News
A Belarusian athlete deprived of the Winter Games and forced into exile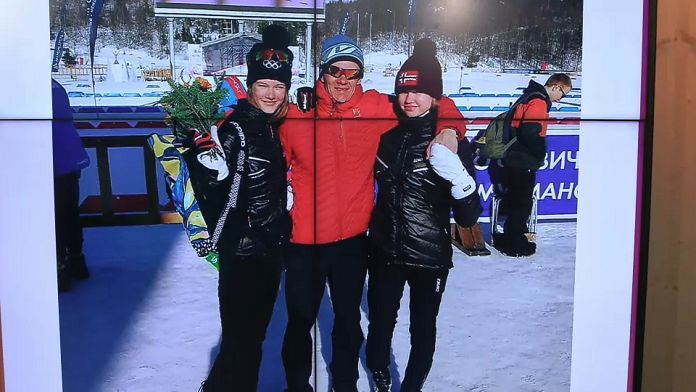 Once again, a Belarusian athlete fled her country with her family to neighboring Poland. This time it's cross-country skier Darya Dolidovich, 17, pictured here right with her family.
She was considered a rising star in her sport. But in January, she was banned from participating in international competitions, including the Beijing Winter Olympics which are now taking place.
No official explanation was given. But her coach, who is also her father, Sergei Dolidovich, says his daughter was punished because he supports the opposition in Belarus.
In a Facebook post, Sergei Dolidovich confirmed that his daughter had fled to Warsaw, but he also said he hoped she would return to Belarus soon.
This is not an isolated case. Since the disputed re-election of President Alexander Lukashenko, several Belarusian athletes have been banned, forced into exile and even placed in detention.
Dolidovich's case is similar to that of Krystsina Tsimanouskaya, a Belarusian sprinter who appealed for international help at the Tokyo Olympics last year. She then claimed to be forced to return to her country.
Tsimanouskaya has finally obtained a humanitarian visa and it is possible that Poland will also grant one to Darya Dolidovich and her family, in a country where she hopes to continue her training and complete her studies.