Since becoming president in 2011, Nasser Al-Khelaifi has been working hard to develop PSG. By the way, according to a star of Juventus Turin, the club of the capital holds a super player, one of the best on the planet at his position.
PSG Transfer window: Chiellini fires up for Marquinhos
Arrived discreetly in July 2013 from AS Roma for a check of 31.4 million euros, Marquinhos quickly rose through the ranks. Since the departure of his compatriot Thiago Silva at the end of the 2019-2020 season, the 27-year-old central defender has become the real boss of the Red and Blue defense as well as the captain of the Parisian team.
In an interview with the newspaper The Team, the immense Giorgio Chiellini has literally ignited for Marquinhos whose progress he has welcomed in recent years. The experienced Juventus Turin central defender even thinks that Presnel Kimpembe's partner is simply underrated amid the slew of stars of the Paris Saint-Germain.
"He has become a total player, who combines defensive characteristics with real leadership : if he is not there, you feel it right away ", dropped the iconic Old Lady player about the protege of Mauricio Pochettino. Then add : "I had faced him with Roma, at 18, he had just arrived, he had come in as a right-back, and I had been hit by this player who was going very fast. But I never thought he would have become so strong as a central defender, because he was really skinny. Little is said about him compared to others, but he is a great player. » By recruiting Marquinhos eight years ago, therefore, Nasser Al-Khelaifi was hardly mistaken, and the current value of the player proves this.
Marquinhos, a total player valued at€75M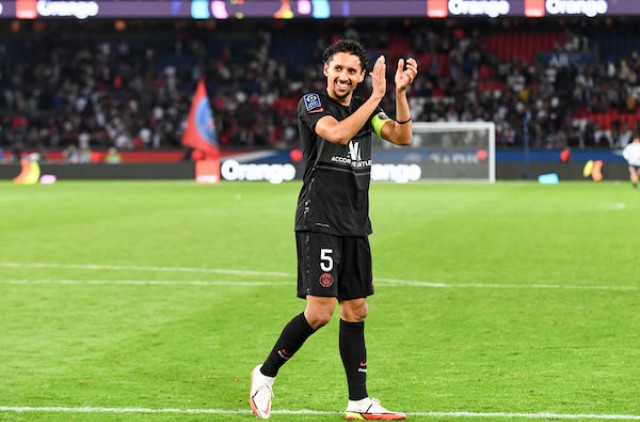 Considered today as one of the best central defenders on the planet, Marquinhos is obviously turning heads. Last summer, his former coach Thomas Tuchel tried to dislodge him to send him to Chelsea for a check of 100 million euros. An offer quickly refused by the management of PSG who indicated to the blues that the Sao Paulo native is untransferable according to information from RMC radio. Linked to Paris SG until June 2024, Marquinhos is valued at 75 million euros by the specialized site Transfermarkt.