Soccer
5 M€, Stéphane Ruffier fixed on his application against Sainté
Stéphane Ruffier and the ASSE are fixed on their hearing before the labour court, for the dispute between them. According to AFP, they will meet again in early February 2022.
Ruffier and the ASSE in court on February 7
Fired by the ASSE for "gross misconduct" in January 2021, Stéphane Ruffier took the Ligerian club before the prud'hommes. He is demanding compensation for his alleged wrongful dismissal. The former goalkeeper of theAS Saint-Étienne evoke "a loss of chance for his professional career" and "moral damage". The 33-year-old porter had been laid off on a precautionary basis in July 2020, before the breach of his contract on January 4, 2021. He still had a six-month lease with the Greens. According to The Team, Stéphane Ruffier is asking ASSE for €5 million, i.e. his accumulated income over the six months of broken contract and damages for dismissal.
The sports daily reports, however, that ASSE had planned to pay him €2 million at the time of their separation. An arrangement that the Bayonne native had not accepted during the conciliation before the Professional Football League (LFP). This Monday, October 18, AFP indicates that the goalkeeper and the management of the Saint-Etienne club are summoned before the court on February 7, 2022.
What happens to the former goalkeeper of the Greens?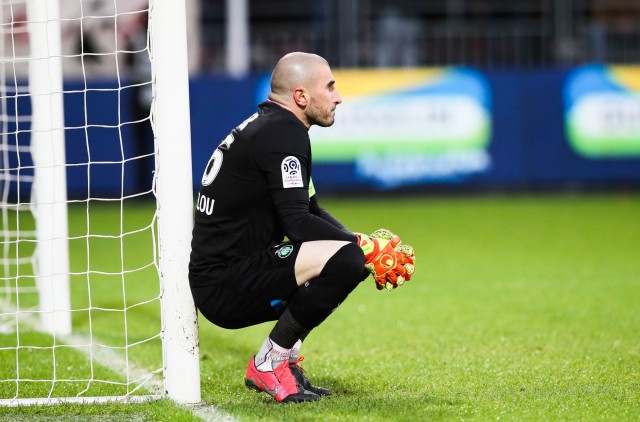 Arrived at ASSE in July from AS Monaco, Stéphane Ruffier defended the Green jersey for 9 and a half seasons. He was the doorman N°1 of the Stéphanois from his arrival in the Forez, until his sidelined in February 2020 by Claude Puel for the benefit of Jessy Moulin who was his understudy. He made 383 official appearances for Sainté, scoring 415 goals and 141 clean sheets. Starting from AS Saint-Étienne, Stéphane Ruffier formalized his retirement on January 13, 2021. He is now an educator at Aviron Bayonnais, the club of his beginnings (1992-2002).