News
4 million people have fled Ukraine, a quarter of the total population displaced by war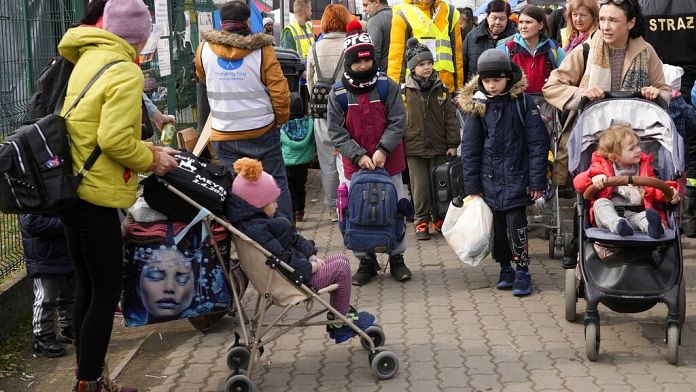 35 days after the start of the war in Ukraine, more than 4 million people have fled to neighboring countries, according to the latest report from the United Nations High Commissioner for Refugees. This is the largest exodus since the end of World War II.
"A Tragic Threshold"
_"Today we have crossed the four million refugee mark. I think it is a tragic threshold. This means that in one month, four million people have been uprooted from their homes, their families, of their communities," said Alex Mundt, UNHCR's Senior Emergency Coordinator in Poland.
1 out of 2 refugees is in Poland
Poland alone hosts more than half of the refugees: more than 2.3 million people have temporarily put down their suitcases in this country, which was already home to a large Ukrainian community before the war. Many were thus able to find family or friends in Poland.
In addition to Poland, Romania has registered more than 608,000 refugees, Moldova 387,000, Hungary 364,000, Slovakia 281,000.
European solidarity
In Western Europe too, the plight of Ukrainian refugees, mostly women and children, has generated a great outpouring of solidarity. In several countries, associations and individuals are mobilizing to deliver humanitarian aid thousands of kilometers away.
On their return, many are moved by the drama experienced by these families. Like Céline Péteille-Ducret who is responsible for a travel agency in France "It was tough yesterday. There were many children, as a mother it was very complicated. When we arrived, they gave us a drawing."
In addition to the 4 million who fled to neighboring countries, 6.5 million people were also displaced inside Ukraine. In total, a quarter of the population had to leave their homes because of the conflict.