[ad_1]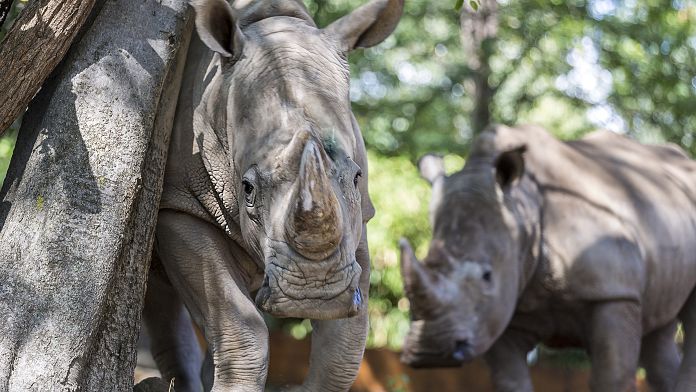 Thirty southern white rhinos have arrived in Rwanda. They were installed in Akagera National Park in the east. It took two days, a Boeing 747, 80 people and 900,000 euros for these animals weighing up to two tons to make this journey of approximately 3,400 km from South Africa. It is the most important "transfer in history" for these threatened behemoths.
The southern white rhino, one of two subspecies of the white rhino, is now considered endangered with around 20,000 individuals according to the World Wide Fund for Nature (WWF). It is classified as near threatened by the International Union for the Conservation of Nature (IUCN).
Its natural habitat is southern Africa, including South Africa, Namibia and Zimbabwe, but it has also been introduced to Kenya in order to combat the threat of poaching, fueled by the demand for horn.
In 2017 and 2019, 17 then five black rhinos, another species, were reintroduced in the same park in Rwanda. They are now 26.
With this transfer, African Parks intends to establish a "new fiefdom" for the southern white rhinos.
"This will be the opportunity for them to grow up in a safe environment," said Jes Gruner, regional director of African Parks, noting that in South Africa three rhinos "are killed every day".
The 30 southern white rhinos were initially divided into two groups in small enclosures, the size of a football stadium, rich in grass and watering holes.
The animals will then be released and monitored "daily by a dedicated team, which will check their acclimatization, their safety and their well-being", insisted Ariella Kageruka, tourism manager of the Rwanda Development Board.
For Rwanda, this transfer also aims to strengthen the attractiveness of tourism, one of the major axes of its development.
Transfers of wild animals are not without risks. In 2018, four out of six black rhinos who were traveling died a few months after arriving in Chad.
[ad_2]

Source link