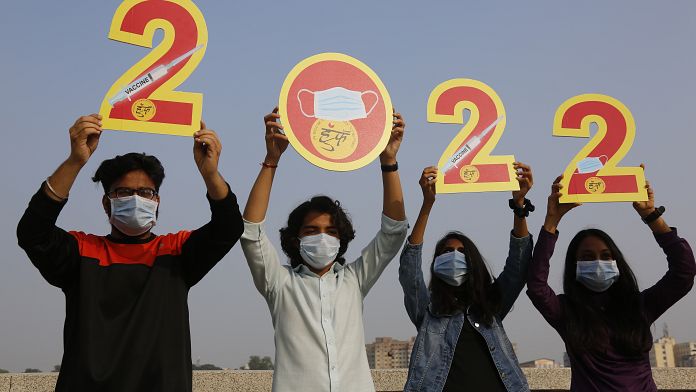 Faced with the brutal acceleration of cases of contamination with the Omicron variant, leaders around the world are taking advantage of their wishes to launch an appeal for vaccination like German Chancellor Olaf Scholz.
"We know that those who are not vaccinated are more likely to contract the virus and develop serious forms. I ask you again: get vaccinated!" he said.
In Paris, Emmanuel Macron sent a message to the 5 million unvaccinated French people.
"Vaccination is our surest asset" began the French president. "It greatly reduces transmission, it divides by ten the serious forms. Once again, I appeal to the five million unvaccinated. Make this simple gesture. For you. For your compatriots. For our country. All of France. count on you."
In London, Boris Johnson is also trying to convince the British who are still skeptical. "I want to speak to those who are not yet fully vaccinated and who are afraid of side effects" he said, "look at the hospitals and tell yourself you could be there!"
More than 5.4 million people have died from the Covid since it emerged two years ago in China where the president praised his country's efforts.
Xi Jinping, Chinese President: "Today, China provided two billion doses of the anti-Covid vaccine to 120 countries and international organizations."
For his part, in his wishes, the Russian president did not quote the toll of 600,000 deaths from Covid revealed by the national statistics agency.
Vladimir Putin, Russian President: "We have firmly and consistently defended the interests and security of the country and its citizens. We have revived the economy quickly and on many issues have almost achieved our strategic development goals. Of course. , the unresolved issues are still very many, but we have overcome this year in a dignified way. "