News
2022 begins under the sign of Omicron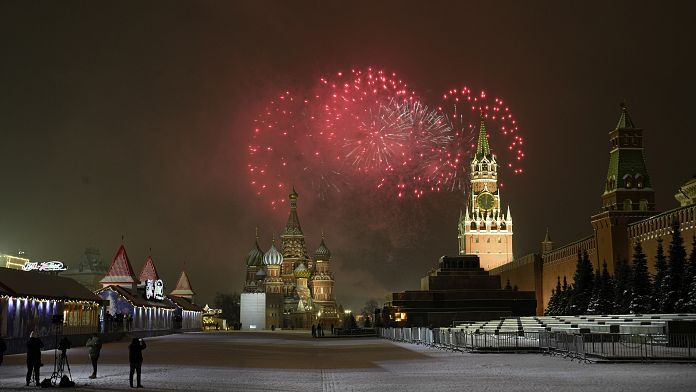 Exceptional measure against the pandemic: the red square was empty at midnight for the passage in 2022.
All over the world, festivities have been reduced and gatherings restricted in an attempt to curb contamination.
The symbolic milestone of one million new daily cases in the world was crossed a few hours before the end of the year 2021.
In Athens, the traditional New Year's fireworks display took place over the Acropolis despite everything, while in Berlin, the police had asked the Germans not to assemble at the Brandenburg Gate where a concert took place without an audience before the sound and light show marks the new year.
In the evening, President Emmanuel Macron presented his wishes and declared himself "resolutely optimistic" hoping that 2022 will be "the year of exit from the pandemic."
The gathering was also limited to Madrid, where the authorities had only authorized a maximum of 7,000 people on the Puerta del Sol, which usually accommodates 20,000.
Despite a record 32,000 infections, Australia has maintained the New Year celebrations.
Like every year, thousands of fireworks have been launched into the sky over Sidney above the famous Opera Bridge.
A few thousand Taiwanese gathered at midnight in Taipei, where in her wishes the president addressed the Chinese authorities to invite them to avoid any "military adventurism".
For its part, Bangkok has maintained its fireworks and tried to spare the tourism sector.
Finally, Dubai has remained faithful to the excessiveness of its New Year with 36 fireworks that set the city ablaze on 29 different sites and in particular on the 828 meters high of the Burj Khalifa tower.