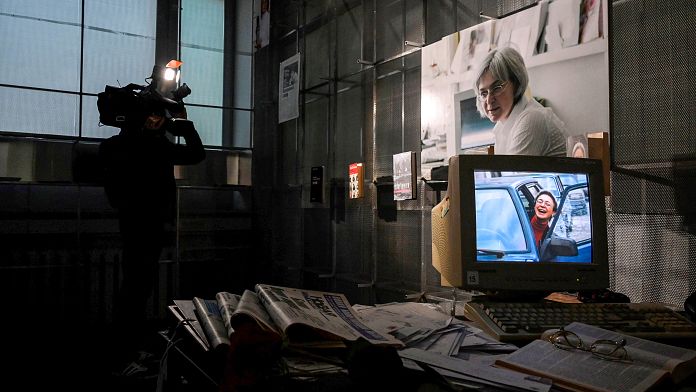 In Paris as in Moscow, they remember "Anna Politkovskaya. Rallies were held in memory of the journalist from Novaya Gazeta, who was murdered 15 years ago. In front of the Russian embassy in the French capital, black balloons wish a bad birthday, an "Unhappy birthday" to Vladimir Putin, who was born on October 7, the same day as the journalist's death.
"Since Vladimir Putin has been in power, since he was elected president, at least 40 journalists have been murdered in Russia, Reporters Without Borders Secretary General Christophe Deloire said among the protesters. And with a level of impunity that is extremely high. What we hoped for – and from today it has become impossible – was to see the sponsors of the assassination of Anna Politkovskaya, and not just the perpetrators, convicted. What we are asking now is that there should be no more assassinations in Russia."
Novaya Gazeta wrote today that the statute of limitations for this case expires on October 7, 15 years after the murder of Anna Politkovskaya. Journalists said they would seek to resume the investigation and disclose the name of the sponsor.
In front of her house where the journalist was coldly shot, candles and flowers. A museum dedicated to the memory of the journalist was opened in the editorial office of Novaya Gazeta.
The Russian authorities and Vladimir Putin himself had promised to do everything to unravel this crime. Two of the murderers were sentenced to life imprisonment, and their alleged accomplices received long years of detention.