Soccer
10M€, the first big winter blow is confirmed!
Before Paul Pogba next summer, PSG could already hit a big blow in midfield during the winter transfer window that is coming. The first signing of Leonardo is already emerging from the Serie A side.
AC Milan ready to bow to PSG this winter?
After Gianluigi Donnarumma, will Paris Saint-Germain manage to snatch from AC Milan another frame of its squad? Arrived in July 2019 from Atalanta Bergamo and a check for 24 million euros, Franck Kessié is playing in his final contract season under the shirt of the Lombard club. Having still not renewed his commitment, the 24-year-old midfielder is therefore heading for a free start next summer. A scenario that does not seem to favor the current 2nd in the Italian championship.
Indeed, according to the information relayed in recent hours by The Gazzetta dello Sport, the ability to see Franck Kessié leaving the ranks of the Rossoneri as early as January is becoming more and more precise. Sources close to the Milan management assure that Paulo Maldini, the director of football of the club, is already very active behind the scenes in order to get his hands on a new defensive midfielder to possibly succeed the Ivorian international.
The former PSG Titi, Yacine Adli would even be the subject of talks between AC Milan and the Girondins of Bordeaux for a six-month loan with obligation to purchase. A good news therefore for Leonardo, ready to offer a nice salary to Kessié in order to convince him to join Mauricio Pochettino's group in Paris. Even if AC Milan alumni are mobilizing for the child of Ouaragahio.
Massimiliano Mirabelli sends a strong message for Franck Kessié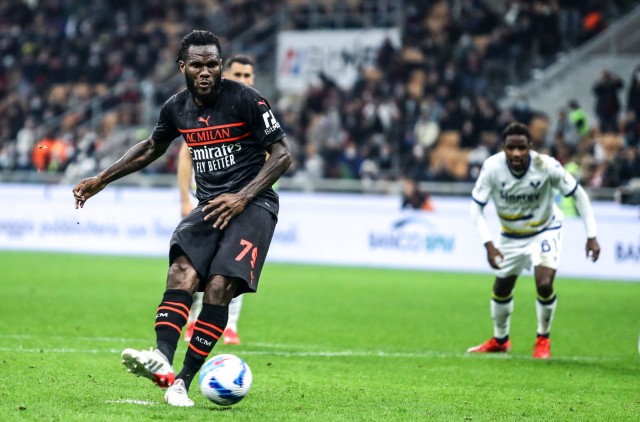 To convince Franck Kessié to join the Paris Saint-Germain, Leonardo offers him a five-year contract with a salary of 10 million euros, or 50 million euros until 2027. A sum out of reach for AC Milan. Never mind. Massimiliano Mirabelli, former sporting director of the San Siro residents at the time of the signing of Kessié, believes that the current management must make every effort to achieve the renewal of the commitment of the player he sees as a future captain.
"I really hope that Kessié will stay in Milan for many more years. I even see him becoming a captain! Franck immediately became an idol of the fans and I really hope that he can continue, like that there will still be a little bit of myself in Milan ", explained the Italian leader in an interview with TMW. The PSG is therefore warned.